Another phenomenon the sticker has brought to light is the trendy and CONSPICUOUSLY CONSUMPTIVE nature of many members of society. For those who have been surrounded by the sticker, its familiarity and cultural resonance are comforting and owning a sticker provides a souvenir or keepsake, a memento.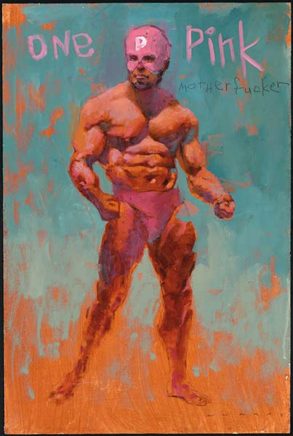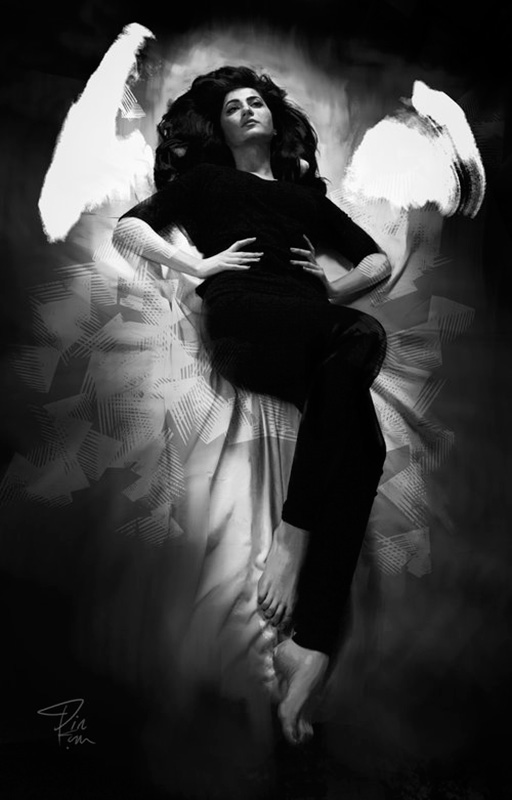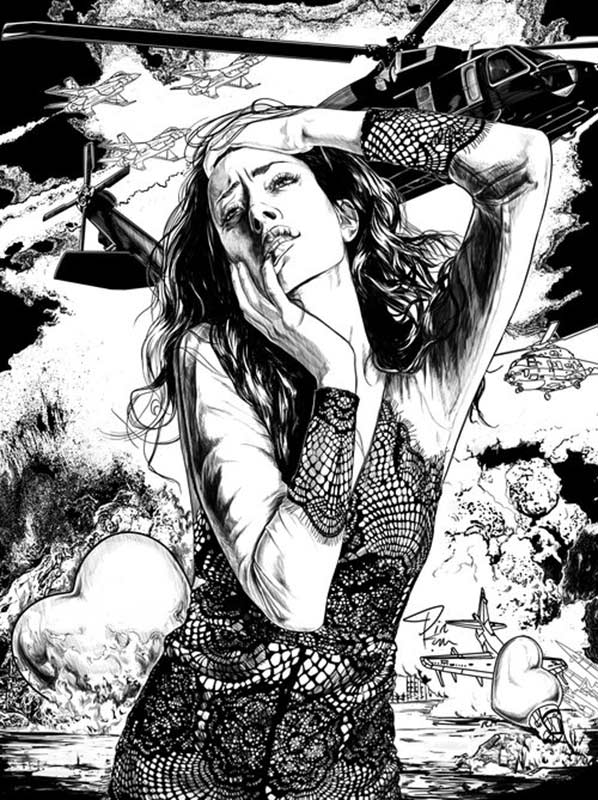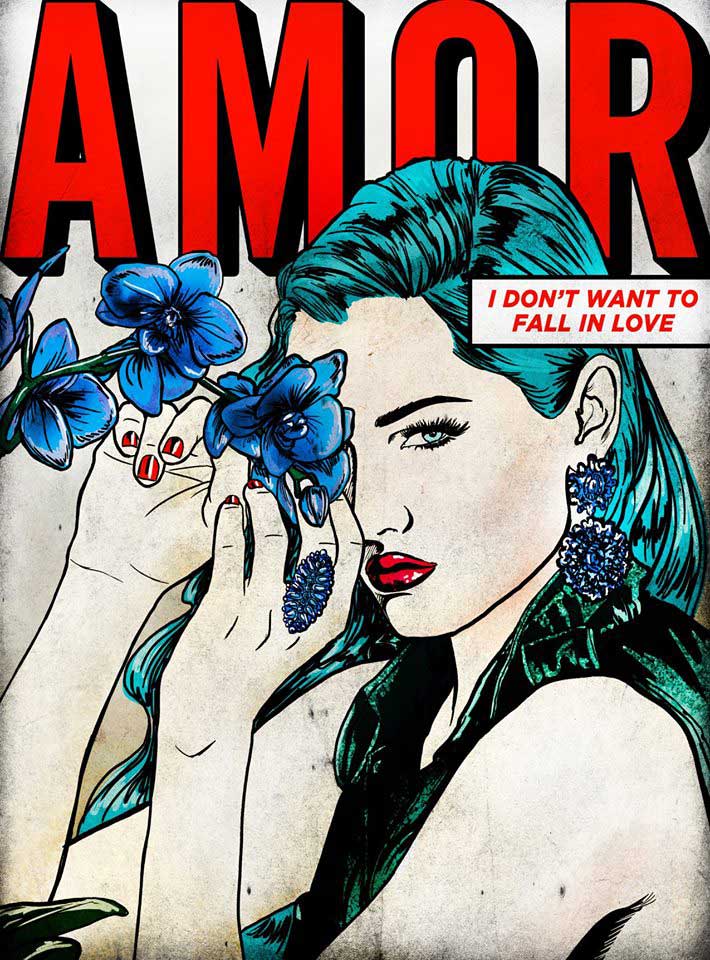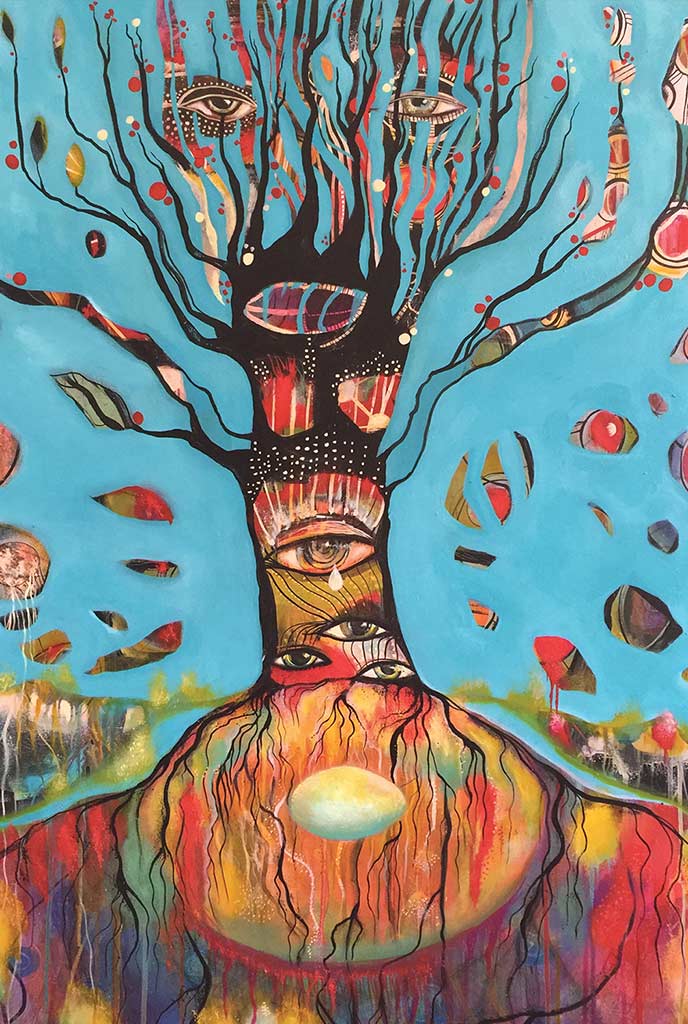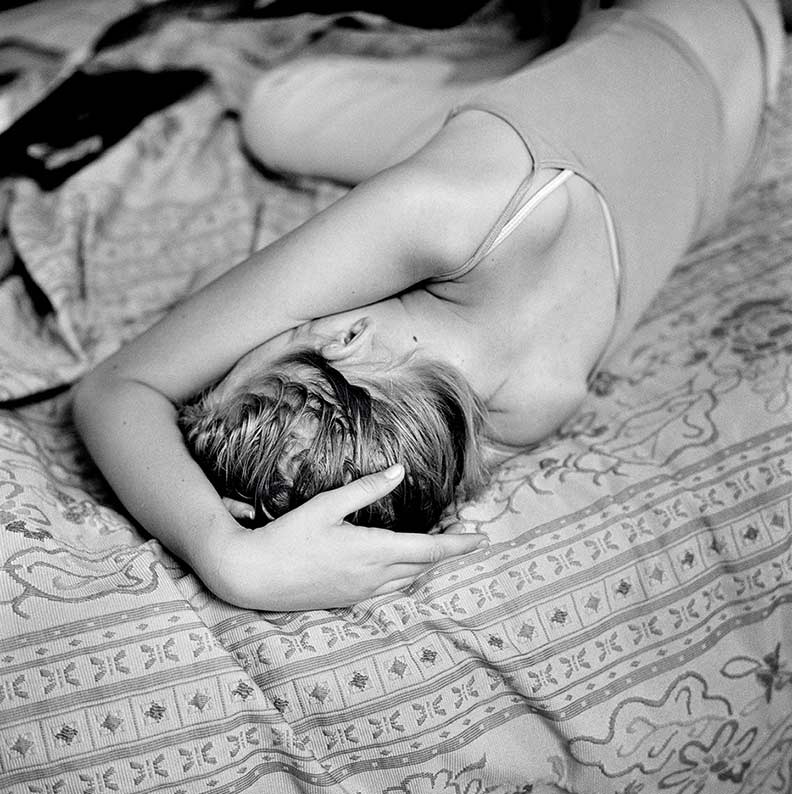 Fine-art photographer Aline Smithson's best advice received: "Take chances. Embrace fear as a friend and learn to live with it."
Aline Smithson is a Los Angeles based artist best known for her conceptual portraiture and a practice that uses humor and pathos to explore ideas of childhood, aging, and the humanity that connects us. She received a BA from the University of California at Santa Barbara and was accepted into the College of Creative Studies, studying under artists such as William Wegman, Alan Ruppersburg, and Charles Garabian. After a career as a New York Fashion Editor, Aline returned to Los Angeles and to her own artistic practice.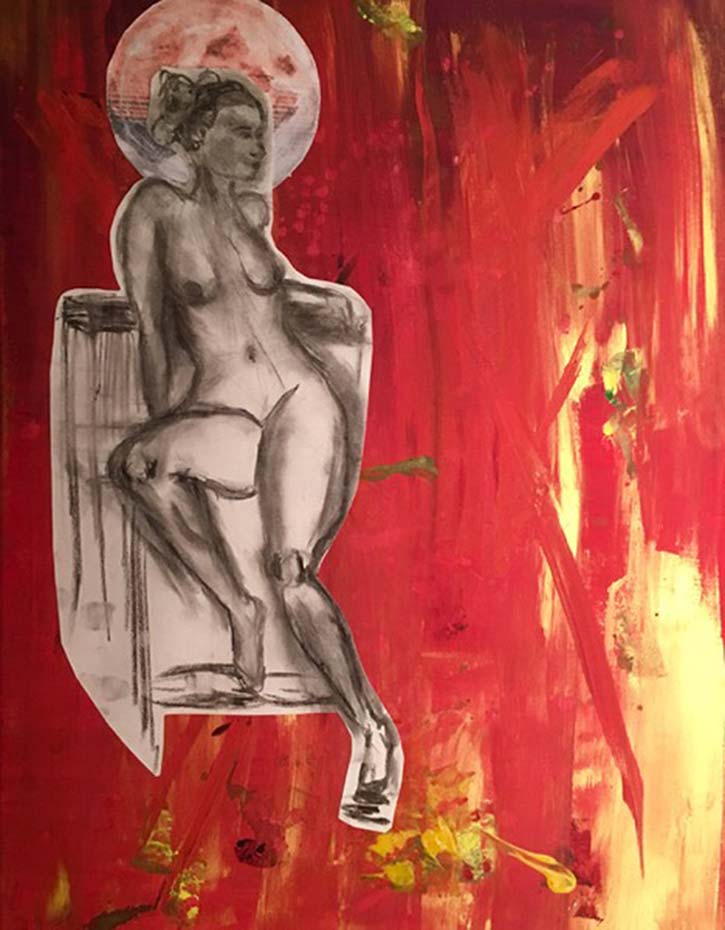 Rhonda: Blood, Sweat, and Fears – Molly Kirschenbaum (Moollz) Delves Into All Things Woman with Her Exploration of Sexuality, Body Love, and the Fierce Female Form for International Women's Day
Moollz orders a decaf peppermint tea. She doesn't vibe with caffeine, despite managing the rigors of being a student at Clive Davis Institute of Recorded Music at New York University. "I'm studying music business, music theory, composition, production, and engineering," she rattles off as if she's studying basic arithmetic. She hopes to delve further into songwriting, film scoring, and multi media branding as well as honing her craft as a songwriter and composer. (from Natalie Durkin's "Intergalactic and Intuitive Moollz")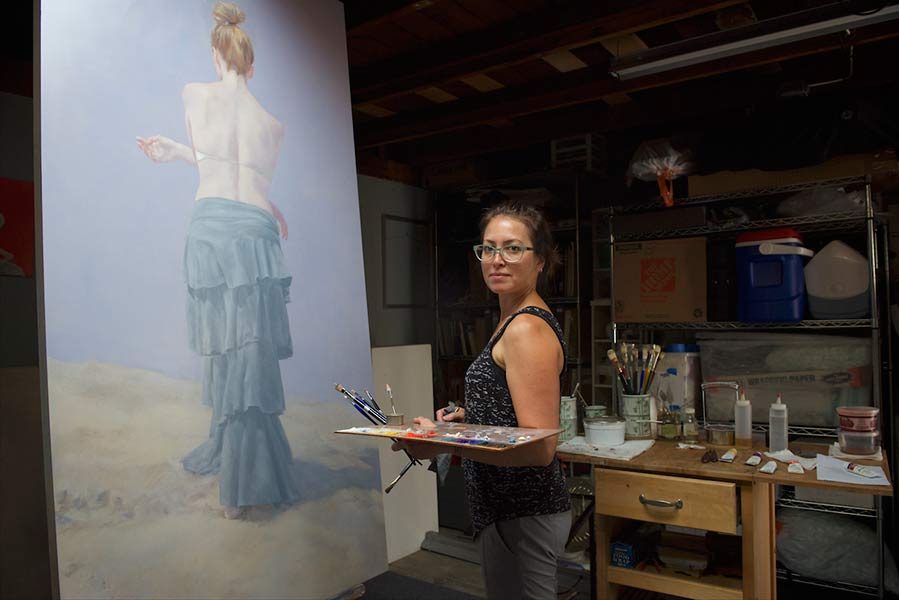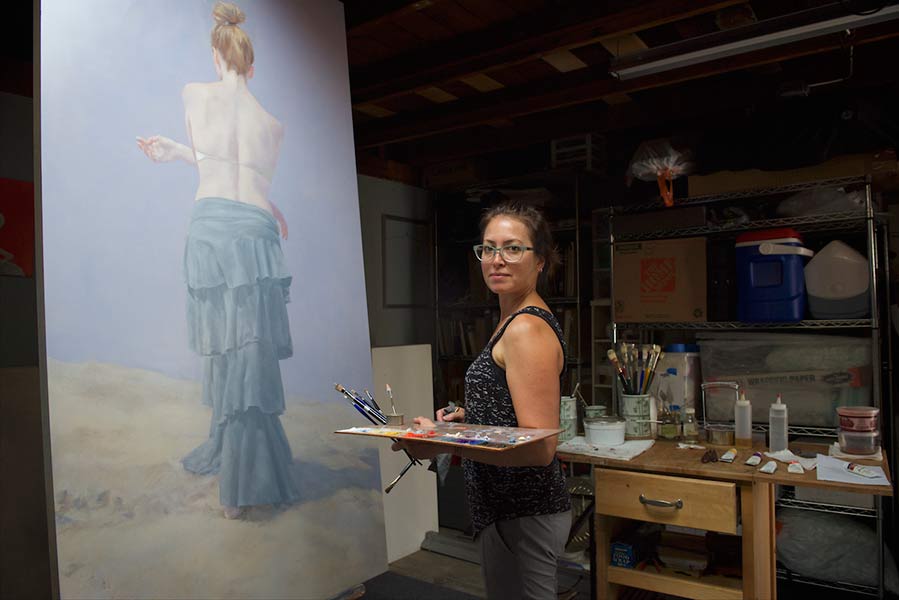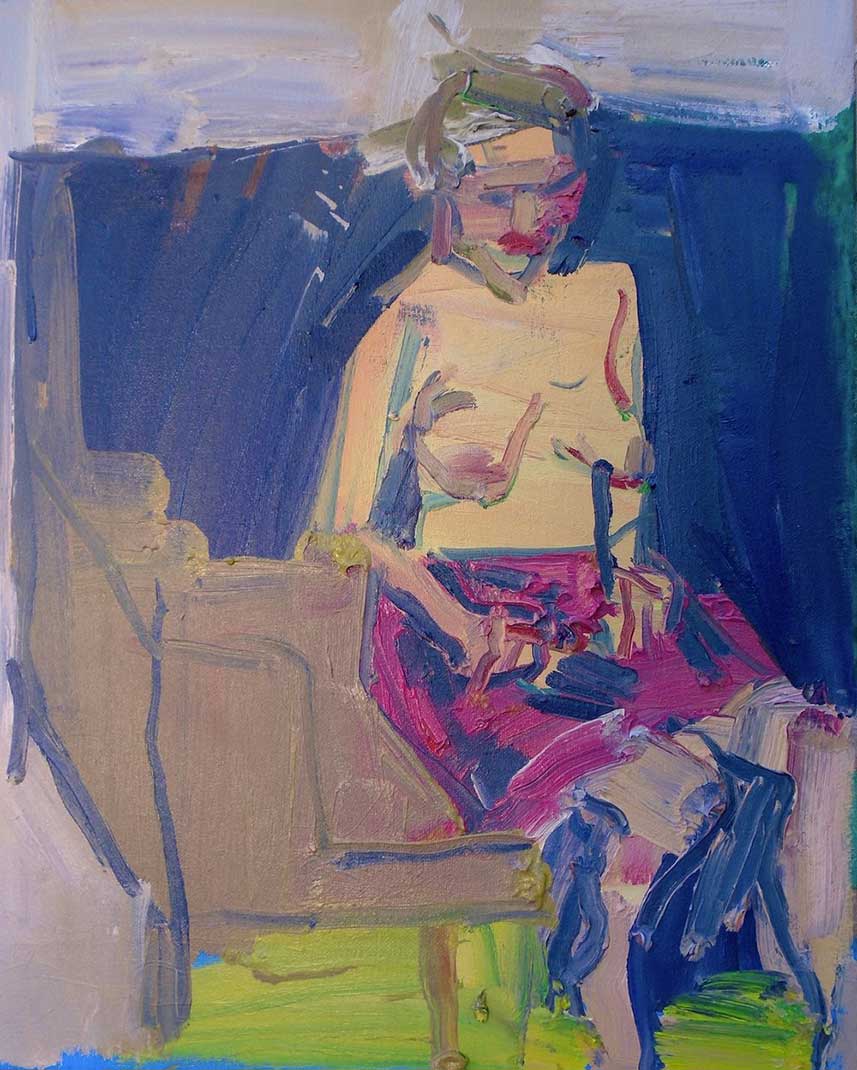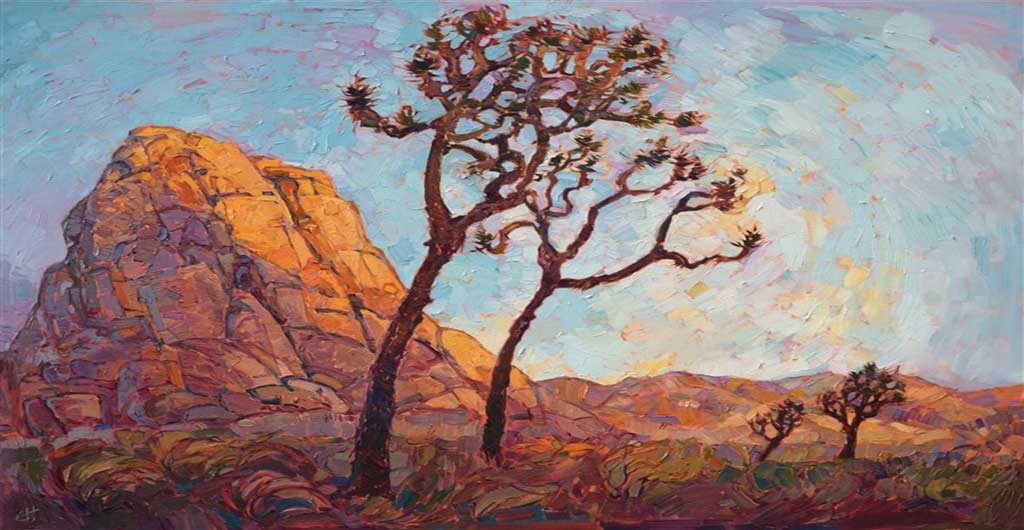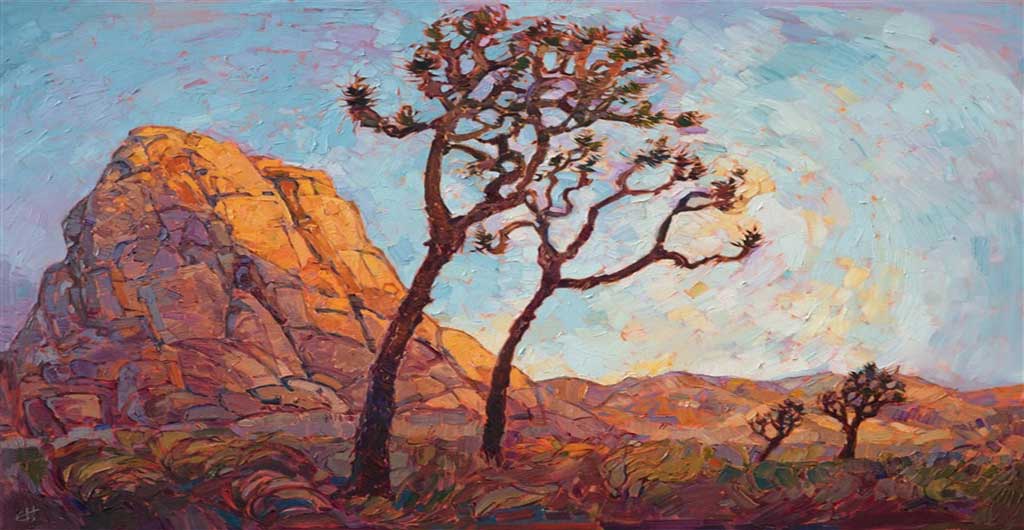 ART TODAY 030518 A pair of Joshuas dancing against a California desert landscape by Erin Hanson
Erin Hanson is a life-long painter, beginning her study of oils as a young child.  Her passion for natural beauty is seen in her work as she transforms vistas familiar and rare into stunning interpretations of bold color, playful rhythms and raw emotional impact. Her frequent forays into National Parks and other recesses of nature include backpacking expeditions, rock climbing, and photo safaris.