photo by Raffi Alexander of Spiderbox Photography
Margaux Alexander (rhythm guitar/vox), Sean Eckerle (lead guitar/keys), Conner Wells (bass), and Spencer Wells (drums) call La Canada Flintridge, CA, home. Situated west of Pasadena at the top of the 2 freeway, LCF evokes security and peace in adults and rebellion and restlessness in teenagers. "Counting Sheep," is the band's ode to suburban dismay.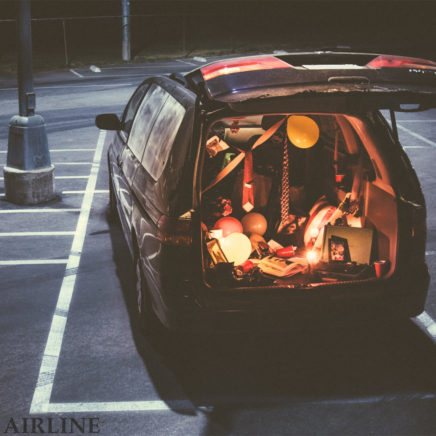 "I'm counting sheep / I'm counting sheep / I won't close my eyes / Keep swimming through your lies / And I'm not planning on slowing down / Cuz I'm stuck in this sleeping town." "Counting Sheep" lives in the Saturday night post-party world of a La Canada Flintridge teenager's pin-drop quiet, moonlit bedroom; the scent of night blooming jasmine wafting in from the lush backyard and restless thoughts rivaling the ocean at high tide swirling her brain.
more <AiRLiNE>
Apple Music / Bandcamp / Facebook / Instagram / Spotify / Twitter / YouTube
---