Memorial Day Weekend 2001, I produced the first Miles Davis Arts Festival in commemoration of his 75th birthday, and the tagline was: Cool is Forever
By DEBORAH GRANGER
Did you know that Miles Davis recorded "Birth of the Cool," back in 1957 with the Thornhill orchestra that included his longtime friend Gil Evans (who later named his son Miles), Lee Konitz, and Gerry Mulligan? Even today, when you think of Miles Davis, does your brain automatically go into, Cool mode? Mine certainly does, especially when I'm cruising around town listening to the classic #1 album sold in the history of jazz, Kind of Blue.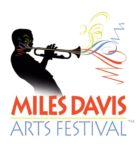 Since Miles and I are from the same home town (E. St. Louis, Illinois), the entire Festival experience is one that I will always cherish. It not only featured Miles's nephew Vince Wilburn, Jr. and Barbara Morrison, but also Herbie Hancock, Wayne Shorter, Clark Terry, Russell Gun, Phil Perry, Jazz Edge, Young Lions, and local talent. It was a 12-hour back-to-back jam session filled with music, poetry, and dance. The city was floating until midnight when Ahmad Jamal worked his magic on the keyboards punctuated with jazzmick and contagious rhythms that Miles Davis would gladly approve, having been a fan of Ahmad's work.
My fulfillment, of course, climaxed at sunset when the sun's colorful rays descended across the Mississippi River over into the Lou. I walked out to the edge of the festival grounds, turned around and what I saw was stunning. The stage and backdrop were well lit, everybody was grooving, and I realized that my mission was complete. Seeing Herbie and Wayne on stage was the moment when I said, job well done, deb. By then, the 4-foot Miles Davis paper mache that had been placed on stage earlier by an unknown artist was turned towards the band with his back to the audience, as I laughed out loud. We all know that story, right?
The visual artists whom I commissioned for the official artwork were C'babi Bayoc, an emerging young painter from St. Louis, in addition to world renowned multi-disciplinary artist Edna Patterson-Petty, who recently travelled to Beijing China to facilitate artist workshops. Edna created the quilted banner. Natalie Robinson worked her artistic graphic-design magic, creating the logo and pulling everything together.
Sir Miles Dewey Davis, III is not only one of the greatest jazz musicians in the world, but he was also a renowned visual artist highly regarded for his paintings and drawings. This is one of his paintings below.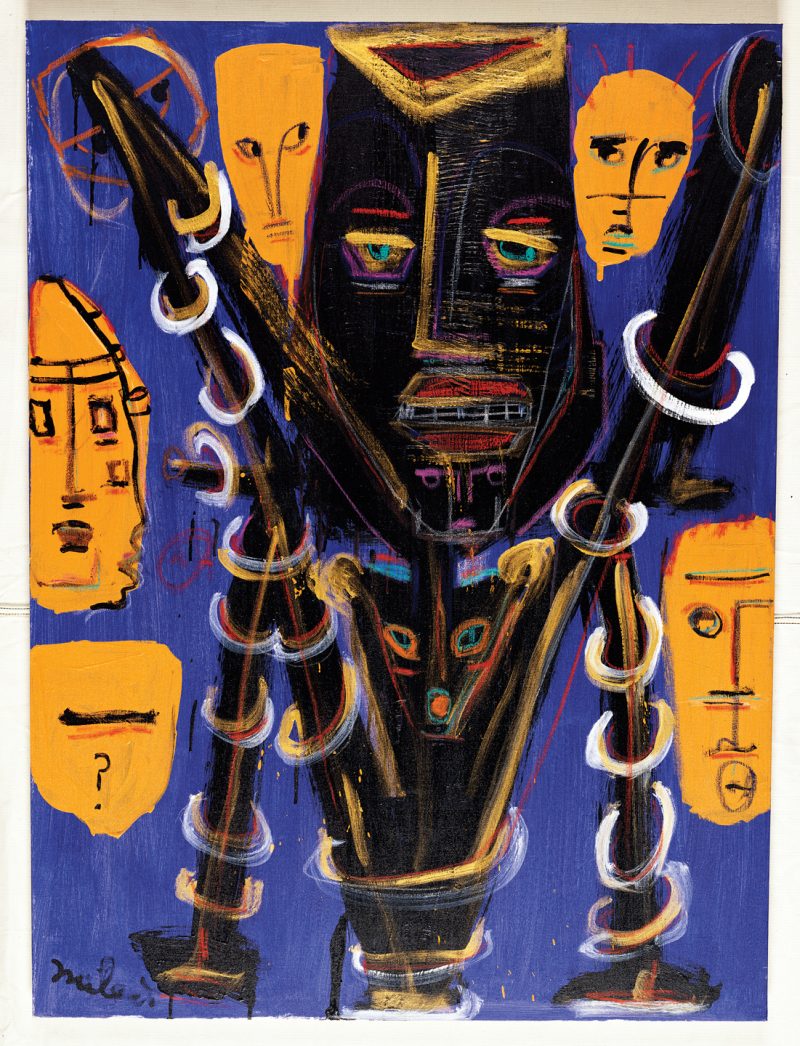 As a book publisher, whatever I am personally involved in, usually has a literary component and Miles Davis fits well in this category too. There were many panel discussions going on in St. Louis, New York (and other countries), and I even attended one as a guest of the Davis's at the Grammy Museum here in L.A. Don Cheadle was on the panel and hanging out with the family.
My festival panel, Milesville: The Man, The Music, The Milieu explored Miles's varied and complex dimensions through the prisms of his personal development, artistry and cultural legacy. It examined the role of E. St. Louis and its people in shaping the man who redirected the course of jazz at least five times during his reign as the Arch (Bebop) Bishop of Jazz.
The panel's venue was at the new City Hall and the huge foyer was standing room only. Poet and moderator Darlene Roy kept both the panelist and the audience enraptured simply because most people are intrigued by Miles Davis anyway. He is such a mystery. Panelists included Quincy Troupe, co-author of the bestseller Miles Davis: The Autobiography and author of Miles and Me, Dr. Eugene B. Redmond, Historian Reginald Petty and New York Times bestselling author & LMU Professor Michael Datcher.
Simultaneously, the Missouri History Museum presented a major Exhibit called Miles: A Retrospective (that has since travelled to France and Brazil) and The Art of Miles Davis opened at the Forum for Contemporary Art.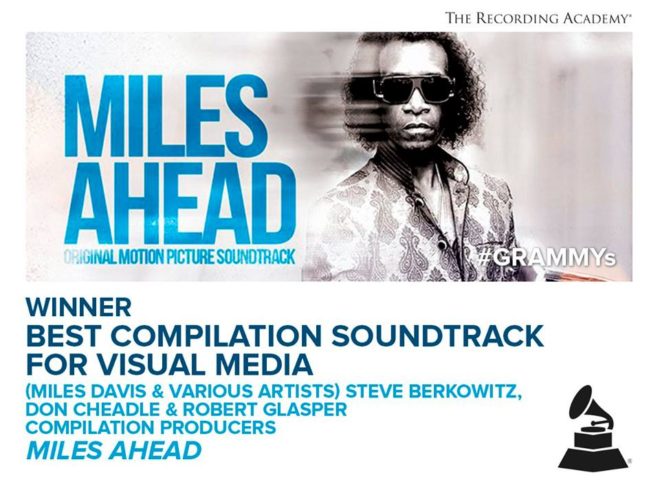 In 1991, Miles Davis was knighted and inducted into The Knights of the Grand Cross Legion of Honor on the Island of Malta. This is said to be one of the highest cultural honors bestowed by that nation. Miles explained in his autobiography, "I did not know what all those words in the order's name actually mean, but I'm told that as a member, I can get into thirty or forty countries without a visa. "I was also told that I was chosen for this honor because I have class and because I'm a genius. "The only thing they asked of me is not to be prejudiced against any person and to continue to do what I do, which is contributing to the only worldwide cultural contribution to come out of America – jazz, or as I prefer to call it, black music."
Miles was a family man too, and loved to make Bouillabaisse, a little history shared with me by his brother Vernon and daughter Cheryl back in 1999. This is one of the reasons we featured Bouillabaisse mini-concerts every week introducing young lions into the jazz world prior to the Festival. Many of these young lions were inspired by Miles Davis, having attended the same high school that Miles graduated before going off to Julliard. Lincoln Senior High School is where Miles received his first trumpet and his teacher was Elwood Buchanan. Miles was also in the high school band.
The Miles Davis Arts Festival was MAJOR. It also featured a "Kind of Blue" art exhibit, educational workshops, Jazzerotica spoken word events, a Milestrokes Golf Tournament and a "Sketches of Miles" art exhibit at the Miles Davis Elementary School where his daughter, Cheryl Davis, taught third grade.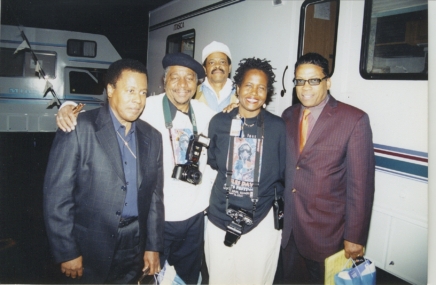 I ask myself if I would do this project again, and my answer is, absolutely! We had so much fun and thanks to my sidekick, Howard University Alumnus Linda Lawson, Professor Eugene B. Redmond, the City of East St. Louis, Illinois, the Chamber of Commerce, the Davis Family, and the Casino Queen board and staff, we pulled it off. Every morning Linda and I met to put out fires and plant new seeds. There were roadblocks, but we managed to get through them. In the end, over 5,000 people attended.
For more information about Miles Davis, go to http://milesdavis.com.
Be Cool, because "Cool is Forever"