I was at Urban Outfitters on Ventura Boulevard with a friend last spring when I ran into Molly Kirschenbaum…
by NATALIE DURKIN
Warm, inviting, redheaded, and smiley, Molly, out shopping with her mom, was just a normal teenaged girl. But not to me.
Molly is a musical artist, known as Moollz. Before that encounter, I would often play her EP, Moon Fruit, because it took me out of the suburbs and to another galaxy with its trademark synth and Molly's mesmerizing, inviting melodies.
Molly is down to earth; Moollz lives somewhere deep in outer space.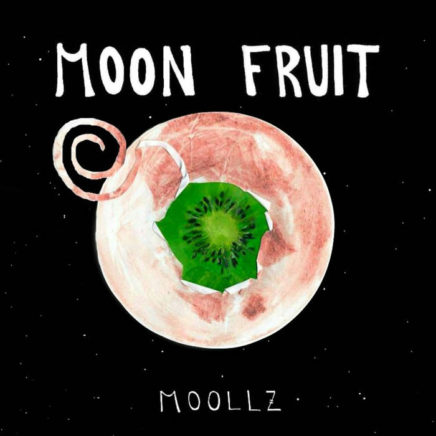 Over a year later, I get to meet Molly again, this time on purpose to interview her at Kaldi Coffee in Atwater Village. Adorned with green eye shadow, buns in her hair, witchy jewelry, and Doc Marten sliders, she gives me a warm hug.
Moollz orders a decaf peppermint tea. She doesn't vibe with caffeine, despite managing the rigors of being a student at Clive Davis Institute of Recorded Music at New York University. "I'm studying music business, music theory, composition, production, and engineering," she rattles off as if she's studying basic arithmetic. She hopes to delve further into songwriting, film scoring, and multi media branding as well as honing her craft as a songwriter and composer.
I mention Moollz's latest EP, Proximity, is HBO soundtrack-worthy, which elicits a resounding, "Hell yes!" Proximity tackles last summer's interim of anticipation before moving to New York City to begin college. It was realized, created, and released with the help of a creative partner and friend turned boyfriend, shortly before she made the emotionally taxing move away from her hometown of Burbank (and that relationship) to Manhattan's Greenwich Village.
As an Angeleno-Manhattanite hybrid, I pick her brain about the City of Angels versus the Big Apple. "Even though it's really spread out, there is, in some senses, more of a community here musically," she says of Los Angeles adding, "there are really, really passionate, good people here." I can't help but think she's referring to herself. Plus, she jokes, in New York, "I can't fit my keyboard on the L train."
Moollz's heart may lie between Bleecker Street and Waverly Place in Manhattan, but she credits growing up in the Los Angeles suburban space between the 210 and 134 freeways for piquing her interest in music. She says of Burbank, "It made me want to go to Silver Lake and Echo Park and Hollywood and Downtown." "If [live music] had been all around me, I don't know if I would've gone [to shows] much." Growing up an only child, she learned to be self-sufficient and entertain herself. "It was piano then bass and vocals, some drums, and then I got really into writing my own stuff."