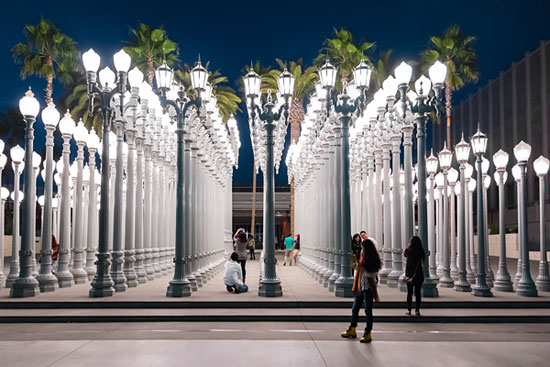 Photographed by Christopher Roman
A few local Art Galleries & Museums
Ace Gallery, Los Angeles
5514 Wilshire Blvd., 2nd Floor
Los Angeles, CA 90036
Anneberg Space for Photography
2000 Ave. of the Stars
Los Angeles, CA
Downtown Artwalk
The G2 Gallery
1503 Abbott Kinney
Venice, CA 90291
Gagosian Gallery
456 No. Camden Dr
Beverly Hills, CA 90210
Galerie Michael Gallery
224 Rodeo Drive
Beverly Hills, CA 90210
Gallery 1988 East
7021 Melrose Ave
Los Angeles, CA 90048
Gebert Gallery
1345 Abbot Kinney Blvd.
Venice, CA 90291
Gloria Delsono Contemporary Arts
727 So. Spring Street
Los Angeles, CA 90014
L.A. Louver
45 North Venice Blvd.
Venice, CA 90291
Martin Bruinsma Gallery
Inglewood, CA
Obsolete
222 Main St.
Venice, CA 90291
Thinkspace Gallery
6009 Washington Blvd.
Culver City, CA 90232
Universal Art Gallery
2001 Lincoln Blvd.
Venice, CA 90291
William Turner Gallery
2525 Michigan Ave., Suite E-1
Santa Monica, CA 90404
Museums
The Broad Museum
221 So. Grand Ave.
Los Angeles, CA 91012
California African American Museum
600 State Drive
Exposition Park
Los Angeles, CA 90037
California Heritage Museum
2612 Main Street
Santa Monica, CA 90405
California Science Center
700 Exposition Park Dr.
Los Angeles, CA 90037
Chinese American Museum
425 No. Los Angeles Street
Los Angeles, CA 90012
The Getty Center
1200 Getty Center Drive
Los Angeles, CA 90049
Italian American Museum of Los Angeles
125 Paseo De La Plaza #400
Los Angeles, CA 90012
Japanese American National Museum
480 N. Arroyo Blvd.
Los Angeles, CA 90012
Kidspace Children's Museum
480 N. Arroyo Blvd.
Pasadena, CA 91103
LACMA
5905 Wilshire Blvd.
Los Angeles,, CA 90036
USC Pacific Asia Museum
46 N. Los Robles
Pasadena, CA 91101
Zimmer Children's Museum
6505 Wilshire Blvd. #100
Los Angeles, CA 90048
Venues
The Broad Stage
1310 11st Street
Santa Monica, CA 90401
Dorothy Chandler Pavilion
135 N. Grand Ave.
Los Angeles, CA 90012
Fountain Theatre
5060 Fountain Ave.
Hollywood, CA 90029
Geffen Playhouse
10886 LeConte Ave.
Los Angeles, CA 90024
Hollywood Bowl
2301 Highland Ave
Los Angeles, CA 90068
Kirk Douglas Theatre
9820 Washington Blvd.
Culver City, CA 90232
The Los Angeles Theatre Center
514 S. Spring St.
Los Angeles, CA 90013
Malibu Playhouse
29243 Pacific Coast Hwy.
Malibu, CA 9026
Mark Taper Forum
135 North Grand Ave.
Los Angeles, CA 90012
Medieval Times
7662 Beach Blvd.
Buena Park, CA 90620
Pantages Theatre
6233 Hollywood Blvd
Hollywood, CA 9002
Theatre 40 at The Reuben Cordova Theatre
241 Moreno Drive
Beverly Hills, CA 9021
Saban Theater
8440 Wilshire Blvd
Beverly Hills, CA 9021
Theatre Palisades
941 Temescal Cyn Rd.
Pacific Palisades, CA 90272
MUSEUMS IN LOS ANGELES compiled and curated by Elaina Tovar
Los Angeles has an extensive and impressive list of museums. This might be a good time to catch up on what they have in their collections. Besides the cultural, historical, and intellectual stimulation they provide, who knows, you may write that book or song that's in your head. Here's a listing of a few local museums but come back for a more extensive list, descriptions, stories, and amazing images that we hope will brighten your day.
The Griffith Observatory 
http://griffithobservatory.org
If you live around the Los Angeles area the Griffith Observatory is a must go! You will be able to enjoy some spectacular views of LA and the Hollywood sign. You can look at exhibits, look through telescopes, and even go to a live show at the Samuel Oschin Planetarium.
 Address: 2800 E Observatory Rd, Los Angeles, CA 90027
California Science Center
https://californiasciencecenter.org
Get your tickets ASAP as the largest King Tut exhibition is in the California Science Center up until January 13, 2019. This museum offers hands on experiences to visitors where they could learn about human inventions and innovations, the life processes of living things and more.
 Address: 700 Exposition Park Dr, Los Angeles, CA 90037 
La Brea Tar Pits
https://tarpits.org
Have you ever wanted to see fossils unfold in front of your eyes? La Brea Tar Pits is one of the world's most famous fossil localitiesthat can do just that. You will be able to see displays of fossils that range from 10,000 to 40,000-year-old asphalt deposits.
 Address: 5801 Wilshire Blvd, Los Angeles, CA 90036
Los Angeles County Museum of Art
http://www.lacma.org
LACMA is one of the largest museums in the Western part of the United States. It has a collection of over 135,000 objects that illuminate 6,000 years of art history. Visitors can enjoy looking at collections that range from: Modern and Contemporary Art, American and Latin American Art, Asian art, Islamic art, permanent installations, and more!
Address: 905 Wilshire Blvd, Los Angeles, CA 90036
Paul Getty Museum/ Getty Villa
http://www.getty.edu/museum/
 The Getty Museum offers visitors two locations to visit: the Getty Center in Los Angeles and the Getty Villa in Malibu. The Getty Villa in Malibu has a variety of exhibitions and collections of Greek, Roman, and Etruscan antiquities. While the Getty Center in LA includes European paintings, drawings, sculpture, illuminated manuscripts, decorative arts, and photography from its beginnings to the present from various parts of the world.
Address: 1200 Getty Center Dr, Los Angeles, CA 90049
The Museum of Contemporary Art
https://www.moca.org
MOCA is the only artist founded museum in Los Angeles with many contemporary art collections. A museum where their commitment is of the collection, interpretation, and presentation of art after the year 1940. Visitors can expect to see international art stars and ascending artists like Nep Sidhu and Rajni Perera.
 Address: 250 S Grand Ave, Los Angeles, CA 90012