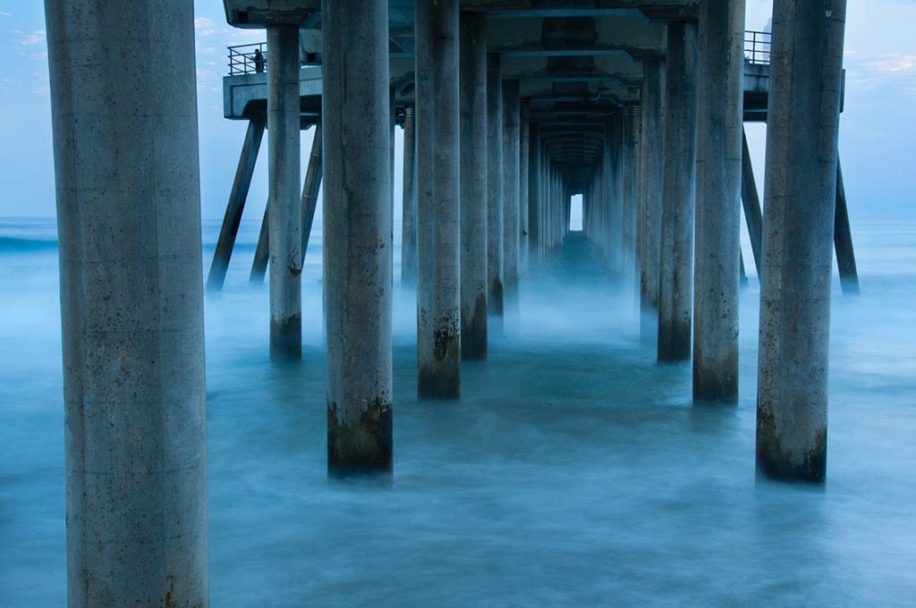 Huntington Beach Pier by Greg Tucker photo
Jan 2018 7
This shot of the distinctive DowntownLA skyline was taken by the reflection surrounding the LA DWP building. It's a spectacular sight and a perfect place to drink-in the view because you get two for the price of one!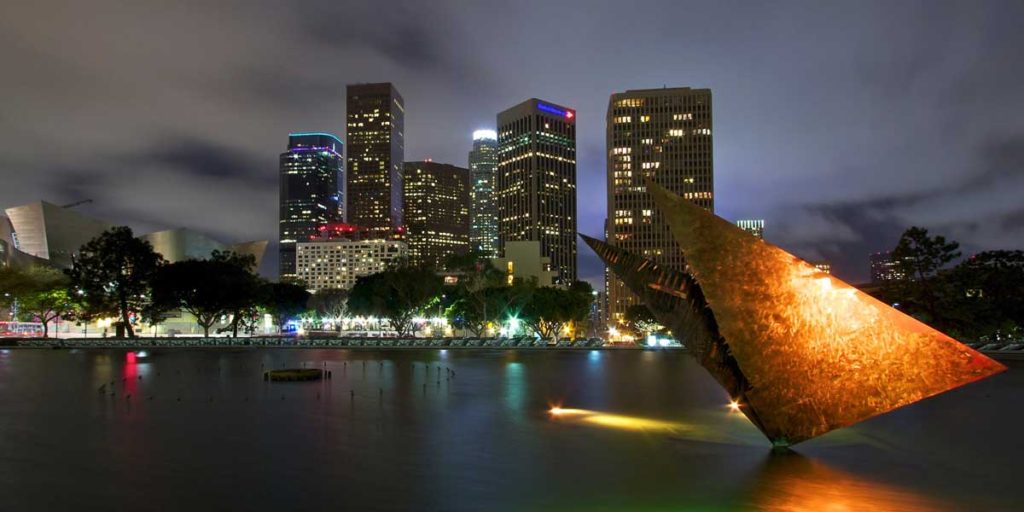 Youth Poet Laureate Rhiannon McGavin's "Art Class" Poem
In my kindergarten art class, sunlight dripped through finger paint covered windows.
I learned the primaries, red blue yellow, you could make the whole rainbow from just three colors.
you're older when you tell yourself you only looked at female anatomical models for reference
but this girl made me understand why they say, pretty as a painting. ...
Polavision by Susan Hayden – A captivating poetic Memoir inspired by a Terence Winch poem
"Around 1966, I was bitten after hours by a standard poodle named Coco. My pediatrician had to make a house call to give me a tetanus shot. I wanted to marry Dr Sokoloff and faked sick all the time so he would have to examine me. I was three. He was James Coburn's double. I'd seen "Ride Lonesome"; I already knew my future husband would be like a steak at The Palm, a Prime Porterhouse; rough-hewn on the outside, tender underneath."
Library Girl "Susan Hayden" says in Interview, Don't be Quiet – Your Words Matter!
Susan Hayden is the Creator/Producer & Curator of the monthly, mixed-genre literary series, Library Girl, now in its 9thyear at the Ruskin Group Theatre in Santa Monica, CA. In 2015, she was presented with the Bruria Finkel/Artist In The Community Award by the Santa Monica Arts Commission for her "significant contributions to the energetic discourse within Santa Monica's arts community." Susan's proudest achievement has been raising her son, singer-songwriter Mason Summit. 
Purple Umbrella by Charles Bibbs – creator of the Black Madonna in the movie, "The Secret Life of Bees"
In his 47 years as an artist, Charles Bibbs has received over 100 recognitions and awards for his art and philanthropic spirit, including the "Key to the City" awards in 7 major cities across the United States. His Work has been widely featured in films, such as the "The Secret Life of Bees" (he created the 'Black Madonna' subject for this movie), television, books and CD covers including six cover designs for the Urban Knight Collection that features legendary musicians Ramsey Lewis and Grover Washington.
041418 "Look at Me" – Also, a must read and see are Peter Nelson and Rohitash Rao's book series' that JK Rowling called "absolutely wonderful—fast-paced, inventive, engaging, and hilarious."
In 2009 Rohitash and his longtime writing partner, Peter Nelson, published their first children's book, "Herbert's Wormhole" through Harper Collins. J.K. Rowling gave it a thumbs up and it soon led to a trilogy. The books are now sold all over the U.S., Brazil and Korea. Their second book series, "Creature Keepers" is a 4-book series and book 4 was released last October, 2017.