Allison Hill, CEO
Vroman's Bookstore: Linking to the Past, Looking Towards the Future, Living in the Present
by Hattie Xu
photographs by Alexis Sicuro-Wilson
Admittedly, and to my great shame, I hadn't set foot in a bookstore in years. The Dr. Seuss hardcovers I purchased for my nephew, the classic titles I needed for school, and the romcom fluff I unabashedly love were all shoved into a virtual cart. Amazon was just so easy – I knew what I wanted to read, and I was checking out within minutes.
But along the way, these swift transactions made me forget the very things that got me into reading as a kid: the hours at the library spent scanning spines, pulling out books to skim covers and turn first pages, and putting them back onto the shelf if I wasn't satisfied or tucking them under my arm to take with me. I forgot about the wonder that comes from being surrounded by shelves filled with words – profound, funny, dramatic words.
So when I found myself standing in Vroman's Bookstore in Pasadena, gazing at shelf boasting Paulo Coelho's The Alchemist, a novel I read at the recommendation of my third-grade teacher, and Emma Cline's The Girls, a New York Times bestseller I've been meaning to order for a while now, I was struck by the way my relationship with books has evolved over the past decade.
As I walked past "shelf talkers," which are book recommendation cards handwritten by employees, and "Edgar Allan Poe-ka dot" socks, I re-immersed myself in this familiar, homey culture. The store, decorated in warm browns and deep reds, seemed to draw everyone from senior citizens to parents with their kids in tow to dating teens.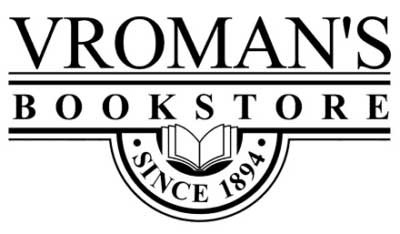 Despite the rise of e-commerce, Allison Hill, president and chief executive officer of Vroman's, doesn't think that the store's role in the community has changed over its 122 years of existence. Wearing a brown bob and an azure blouse that matched her eyes, she animatedly told me about the history of Vroman's.
Adam Clark Vroman, photographer and philanthropist, founded the store in 1894 after moving to Pasadena from Illinois in an effort to improve his wife's ailing health. Upon his death, he handed down the store to a devoted employee, Allan David Sheldon, whose family has run the store for generations. The current chairman of the board and former CEO is Joel Vroman Sheldon III, the great-nephew of Allan David Sheldon.
"People appreciate the continuity, of the store, which is a really hard thing to find in a world that is constantly and rapidly changing," Allison said.
To Allison, bookstores are a "link to people's past." She recalled meeting a 91-year-old customer who has shopped at the store since she was just five years old and seeing parents introduce their children to the store they loved as kids. Throughout the years, as she has dealt with challenges like Barnes & Noble, Borders, Amazon, and now Amazon retail stores, Allison has always been confident in Vroman's place in the community.
"In my opinion, they're very generic and soulless shopping experiences," Allison said, remarking on Amazon's new physical locations. "We can't compete with [Amazon] on price, […] but what we do is different. I think people really crave human connection, and they find that here."
With a coffee shop – Jones Coffee Roasters – in-house, employees quietly chatting about a new book they just read, a variety of charming gifts and merchandise curated for book lovers, and free gift-wrapping, the ambiance of Vroman's is difficult to replicate anywhere else.
Customers seem to agree on the value of the interactive shopping experience.
"I like to open a book and get a good feel for the pages," said Ralph Barba, a retired geologist searching for paleontology literature. "This experience, you don't get from Amazon." Another customer who requested not to be named called himself "old-fashioned" and also told me that he enjoys the simple act of browsing.
Behind the scenes, however, is a savvy business that has successfully navigated the changing landscape. It surprised me to learn that Vroman's is as large of an operation as it is, with around 150 employees. Even Allison's title of CEO initially struck me as unusual for a neighborhood bookstore, but it made complete sense once I had an idea of what her job entails.
She describes her role as "making all the hard decisions," especially concerning financial risk and project management. Allison searched her desk but was unable to find a copy of the inches-thick budget she had already submitted. As she ran down her day, she described constant meetings – with the board, with publishers, with new artists and authors, with me – and her time spent thinking of ways to expand the business, such as a digital initiative to reach younger customers and forging partnerships with other businesses.
These days, Vroman's operates locations outside of its main store, including several popups at the airport. In 2009, Vroman's also acquired Book Soup, an independent bookstore in West Hollywood. Allison and three other senior employees had worked at Book Soup prior to joining Vroman's, and upon learning that the owner was ill and planning to sell, decided to take on the acquisition as a "labor of love."
Though it is a business, Allison said that she doesn't feel like the store is in competition with other independent bookstores – it's as if they are all fighting against the giant that is Amazon. As a result, there is a lot of collaboration and communication between these stores.
"There are so many times a publisher will call and pitch us an author," Allison said, "and my promotional director will say that they're great and they love them, but [the author] would probably be a better fit at [another store] because their customer base is a little different."
In addition to the teams of book buyers and meetings with publishing representatives, many independent bookstores use a software program that allows them to anonymously share sales for each of their books. If a book that Vroman's doesn't carry is selling well at other stores in the area, it is a cue that Vroman's is missing something they should stock.
Vroman's success has brought high-profile authors to the store for book signings. Among the most memorable was former President Bill Clinton's 2007 visit to promote Giving: How Each of Us Can Change the World. Allison remembers accompanying Clinton as he walked through the store afterwards, shopping for books for himself.
"I was dumbstruck; I could barely speak," Allison said, her eyes shining. "He would pick up a book – and he was incredibly well-read – and he would ask my opinion on them. It feels like a dream now."
She also remembers Supreme Court Justice Sonia Sotomayor's 2013 book signing of her memoir My Beloved World. Allison described the visit as "deeply moving" for everyone, as many who had been inspired by Sotomayor's story came to express their gratitude.
But throughout the store's long and rich history, Vroman's has maintained its original values that Adam Clark Vroman instilled. The store strives to cultivate a community, with its job application asking potential employees to rate "how lucky [they consider themselves] to be in life" and questions such as, "What is the first name of your best friend and how would you describe that relationship?" These are intended to determine if an employee will be a good fit for the store.
Vroman's continues Adam Clark Vroman's philanthropic legacy through what Allison calls "compassionate management and [running a] socially responsible business."
Vroman's Gives Back is a fund that donates to Pasadena organizations such as the Pasadena Humane Society, KPCC Public Radio, and the Pasadena Arts Council. The store also regularly holds toy and book drives and provides youth employment training. There are events connecting local authors to booksellers, panels, and writing classes for aspiring authors.
"In some ways, I think we've helped shaped Pasadena," Allison said. "Pasadena is Vroman's, and Vroman's is Pasadena." One of the first shelves after you enter the store displays a variety of books and other merchandise honoring Pasadena, the San Gabriel Valley, and Los Angeles. Though I wasn't sure when I'd be back again – I go to school on the East Coast – a sense of pride swelled within me. I – and the community – am lucky to have such a powerful tribute to books, community, and Southern California right here on Colorado Boulevard.
---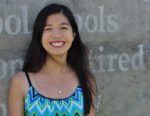 Hattie Xu is a staff writer at TribeLA Magazine and a student tentatively concentrating in cognitive neuroscience at Brown University. She is curious about the intersection of the mind and the brain, and she aims to use both science and journalism to more thoroughly understand how people think. Outside of class, Hattie enjoys exploring large cities, discovering the diverse cultures that exist within them, and listening to people's stories.
Staff photographer Alexis Sicuro-Wilson is a born photo journalist and student at Pasadena College. She truly believes that a picture is worth a thousand words and photography is a universal language. With an emphasis in street photography, her goal is to capture the truth in everything.