By Janice Bremec Blum
The clue in the Sunday crossword puzzle was "Jennifer Crusie genre." I didn't know the answer. After Googling, I learned that Jennifer Crusie is a New York Times best-selling author of contemporary romance books. With my B.A. in English literature and my M.F.A. in creative non-fiction writing, some of the books lining my shelves are by Chaucer, Baldwin, and Capote, all fabulous authors, but none of them would be considered writers of contemporary romance. After all, do people really read romance books anymore?
In my local drugstore, next to greeting cards and the magazine rack, I found a Jennifer Crusie book. I bought it and gave it a read. I went back to the store and picked up another romance book, and another, and when I was done, I went on-line and downloaded e-books, short-stories, novellas—I was hooked! What I discovered is that people don't just read romance books, they devour them. And I am not alone.
Meet Bea and Leah Koch, sisters, avid fans of the genre, and business partners who own the ONLY all romance bookstore in the country, The Ripped Bodice.
Located in Culver City, when I walked into their shop I was immediately transported into the world of romance. The bright, airy, frilly, ballerina pink store is furnished with Victorian-like settees and romance books. Walls and walls of romance books. There are new books for sale downstairs while upstairs is their used section with additional cozy chairs for you to grab a book, plop down, and fall in love.
"Romance is written for and by women." Says Bea, with Leah adding, "We are a bookstore that is putting women's words forward." Both girls are highly educated, Bea went to Yale and graduate school at New York University; Leah graduated from USC, proving that enjoying romance books are not the underbelly for the unschooled. In fact, they sell tee-shirts that say, "Smart Women Read Romance." "We provide a safe space for people who need a safe space," both sisters tell me while affirming their business mission statement, "We are a feminist, sex positive business." These intelligent, charismatic business women have opened the doors on what used to be a clandestine genre.
When I was young, I remember my Nana being an avid reader of Harlequin books that she kept hidden in brown paper bags. She was just one of the many that, even today, purchase romance books and yet often feel ashamed or embarrassed, like they need to hide their selections' covers not wanting to hear disparaging remarks about their reading material being "fluff." But the Koch sisters are happy to expose the world of romance and strongly reject the "fluff" pigeonhole. They expound on the positive aspects of romance. "It's an escape for many people, but there's more to it" suggests Leah, taking a firm stance in favor of a genre adored by millions. "Our store is evidence that the stigma of keeping romance a secret is changing."
And why should it be a secret?
Statistics from the Romance Writers of America (RWA) show that romance literature makes up over 34% of the overall share of the fiction market. According to data from Bowker, a research organization for the publishing industry, romance is now the fastest-growing segment of the e-reading market, ahead of general fiction, mystery and science fiction.
Harlequin, one of the leading publishers in the romance genre, touts such famed New York Times best-selling authors as Nora Roberts, who has written over 215 books; Brenda Jackson, the first African-American author to have a book published under the Harlequin/Silhouette Desire line; Sandra Brown who has published nearly 70 novels with over 50 hitting the bestseller list, and of course, my crossword gal, Jennifer Crusie. All of these books and more can be found at The Ripped Bodice.
Need help finding the perfect book for you? Bea and Leah are ready to help.
"Leah and I have been readers all our lives," Bea tells me, "and reading has given us different things at different points." Leah adds that, "within romance there is heavy romance and light romance or romance that is really serious or romance that is not at all." The broad romance umbrella houses many categories including erotica; where sex is the main focus of the story, erotica romance; characters are the focus and then have sex, comedic romance, historical romance, sci-fi romance and more. Not every category involves intercourse, but the bottom line for every romance story is that they ALL have a happy ending or a happy "for now" ending.
THE RIPPED BODICE website:
Therippedbodicela.com
Store Information & HOURS
Monday- CLOSED
Tuesday: 10am-8pm
(The Culver City Farmers Market is on Tuesdays from 2-7pm. Please allow extra time for parking and navigation)
Wednesday: 10am-8pm
Thursday- 10am-8pm
Friday- 10am-8pm
Saturday- 11am-8pm
Sunday- 11am-7pm
Location/ Parking
The Ripped Bodice is located at 3806 Main St. in the heart of downtown Culver City.
(Please note: We sit directly on the border of Culver City and Los Angeles). Our street is called both Main St. and Bagley Ave. If you are using a GPS, enter the following address: 3806 Main St. Culver City, CA 90232
---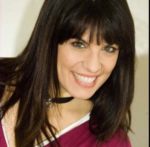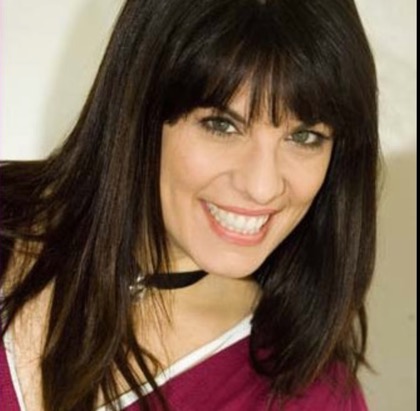 Janice Bremec Blum is Editor in Chief at TribeLA Magazine. This gifted multi-talented artist is an MFA graduate of Antioch University; and creative writing is her domain. Janice's work will debut under "Meet LA's new voices of fiction in 2018." Her extensive background as a makeup artist in the Hollywood entertainment industry has allowed her to write a book on the subject of makeup and beauty. What better person to learn about make-up tricks and safety than a Hollywood makeup artist. A die-hard romantic, she and her husband Hunter (both art collectors) live in Los Angeles. You can email Janice at: [email protected].
---
Part 2
The Ripped Bodice: Why Bea and Leah over Amazon, "WE'RE HUMAN!" – Part 2