By Janice Bremec Blum
I asked Bea and Leah what they personally like to see in a romance book. "I like a heroine with confidence and high self-esteem. A career she's passionate about, a desire to do good in the world," says Leah.
Bea tends to go more for the "nerdy" heroine. "I like academic heroines, someone who focused on education or is studying things."
When I asked them what their favorite traits are in a romantic hero, Bea gave me a brief tutorial. "Heroes are generally split up into two categories; alpha and beta. Alpha is the classic strong hero, whereas the beta is more sensitive. I go back and forth." She says with a smile, adding, "some days I really like when a difficult man is brought to his knees by the right woman."
Leah jumps in quite emphatically. "I like a demonstrated ability to listen. It has to be demonstrated, you can't just say he's a good listener, you have to show it."
Bea adds to Leah's thought, saying, "You'll always find romance novels where the hero just can't communicate." Bea, Leah, and I catch one another's eye and in a brief, female bonding moment, we all nod in agreement instinctually recognizing Beas's declaration as more than just something found in fiction.
The Ripped Bodice offers not only a plethora of books in all the romance categories including suspense, LGTBQ, shifters and more, but they also have special events and classes. You can partake in a writing romance 101 class as well as drop in on their community book club. There's always some activity happening within their warm and inviting shop. In fact, I myself took a Sunday afternoon class and left with more than just an education about how to write romance, but a deeper appreciation for this genre as well as a new home with which to share my affection. No more brown paper bags Nana!
There are great benefits to getting your romance suggestions from Bea and Leah versus just clicking on Amazon. "We're human!" They tell me.
"There's a human factor that a robot will never be able to replicate." By shopping locally, you can make a connection with a merchant who has intimate knowledge about their niche. Think of it as "inside" information that you could never get from a computer ad. This season, let's see Mommy kiss her literary Santa and fall in love!
There are some exciting events going on at The Ripped Bodice including book signings with Asa Akira promoting her new erotica anthology, Asarotica and Christina Lauren's latest, Roomies. Get your belly laughs out with stand-up on Romantic Comedy night or drop in on The Ripped Bodice's community book club. These are just some of the aspects that make independent book sellers worthy of your support.
---
Excerpt from Part 1
According to data from Bowker, a research organization for the publishing industry, romance is now the fastest-growing segment of the e-reading market, ahead of general fiction, mystery and science fiction.
Harlequin, one of the leading publishers in the romance genre, touts such famed New York Times best-selling authors as Nora Roberts, who has written over 215 books; Brenda Jackson, the first African-American author to have a book published under the Harlequin/Silhouette Desire line; Sandra Brown who has published nearly 70 novels with over 50 hitting the bestseller list, and of course, my crossword gal, Jennifer Crusie. All of these books and more can be found at The Ripped Bodice.
LEAH'S TOP FIVE ROMANCE BOOKS FOR THE SEASON
[hoot_slider id="8323″]
BEA'S TOP FIVE ROMANCE BOOKS FOR THE SEASON
[hoot_slider id="8327″]
Store Information
HOURS
Monday- CLOSED
Tuesday: 10am-8pm
(The Culver City Farmers Market is on Tuesdays from 2-7pm. Please allow extra time for parking and navigation)
Wednesday: 10am-8pm
Thursday- 10am-8pm
Friday- 10am-8pm
Saturday- 11am-8pm
Sunday- 11am-7pm
LOCATION/PARKING
The Ripped Bodice is located at 3806 Main St. in the heart of downtown Culver City.
Please note: We sit directly on the border of Culver City and Los Angeles.
Our street is called both Main St. and Bagley Ave.
If you are using a GPS, enter the following address:
3806 Main St.
Culver City, CA 90232
---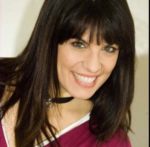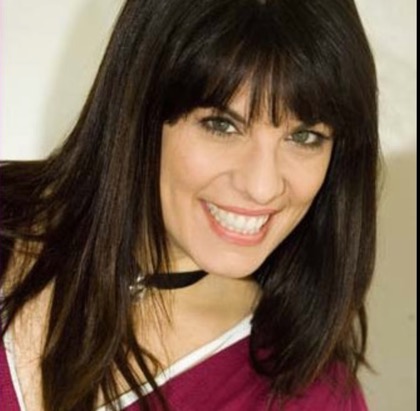 Janice Bremec Blum is Editor in Chief at TribeLA Magazine. This gifted multi-talented artist is an MFA graduate of Antioch University; and creative writing is her domain. Janice's work will debut under "Meet LA's new voices of fiction in 2018." Her extensive background as a makeup artist in the Hollywood entertainment industry has allowed her to write a book on the subject of makeup and beauty. What better person to learn about make-up tricks and safety than a Hollywood makeup artist. A die-hard romantic, she and her husband Hunter (both art collectors) live in Los Angeles. You can email Janice at: [email protected].
---
Exposing the World of Romance at America's ONLY all romance bookstore right here in LA – The Ripped Bodice, Part 1